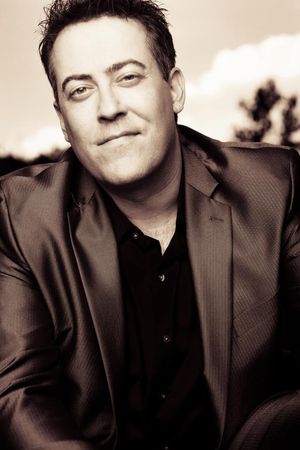 Looking back on Matt Felts career so far, he has come a long way from St. Louis, Missouri. Over the greater part of the last two decades, Matt's artistry has grown to echo off the walls of some of music's biggest venues, and vibrate the rafters of countless halls, stages and churches around the world. He has recorded with legends and stars such as Carman, Jason Crabb, Vestal Goodman, Ernie Haase & Signature Sound, the Issacs, Larry Gatlin, Duane Allen, the Issacs, Jeff & Sheri Easter, Richard Sterban, Darryl Worley, Ben Speer, and more. 
          Over his career, Matt Felts has toured with some of Christian & Country Music's legendary artists.  His musical journey has allowed him to share the stage with Carman, the Gaither Homecoming Choir, the Oak Ridge Boys, Larry Gatlin, Josh Turner, Chubby Checker, and more.   For several years, Matt was also a member of the weekly host group for Great American Gospel, a syndicated television show broadcast to millions around the world.
          Matt's acclaimed voice and songwriting have garnered him many blessings and honors. He has won numerous awards including Favorite Tenor in Gospel Music, multiple Favorite Group awards, and Song of the Year  honors. In 2017, Matt was nominated by the fans of Christian Music for the Favorite Male Vocalist award and won the Sunrise Artist award in the SGN Scoops Magazine Diamond Awards. He has been honored across the nation by Senators, Governors, and Mayors. In 2011,  Mayor Francis Slay Of St. Louis, Missouri declared November 11 as "Matt Felts Day'" in the Gateway city. Later that year, Matt was recognized in a way far beyond the dreams of a kid growing up in the mid-west, as he was inducted into the Christian Music Hall of Fame.
In 2021, Matt Felts launched the "The Music Lives On" tour, taking hits, hymns and stories to fans across the nation.
In 2017, Matt was nominated for a Grammy Award.
Awards, honors, and performances
Diamond Awards
2017 Sunrise Artist of the Year
2017 Male Vocalist Of The Year- Top 5
2018 Male Vocalist Of The Year- Top 10
2018 Sunrise Song Of The Year- Top 5
2018 Video Of The Year- Top 5

Christian Voice Awards
2012 Favorite Tenor Nominee Top 5
2012 Favorite Group
2012 Favorite Album Nominee
2012 Favorite Song Nominee
2012 Favorite TV Show Nominee
2013 Favorite Tenor
2013 Favorite Group
2013 Favorite Song Nominee
2013 Favorite Album Nominee
2013 Favorite TV Show Nominee
2014 Favorite Album Nominee
2014 Favorite Song Nominee
2014 Favorite TV Show Nominee
2015 Song Of The Year Nominee

Singing News Awards
Horizon Group Nominee (2x)

NQC Fan Awards
2013 Favorite Tenor Nominee

AMG Awards
2013 Lifetime Achievement Award
2013 Group of the Year Nominee
2013 Album of the Year Nominee
2013 Song of the Year Nominee
2013 Spoken Word Album of the Year Nominee
2013 Video of the Year Nominee
2014 Group of the Year Nominee
2014 Spoken Word Album of the Year Nominee
2014 Retro Group of the Year Award Nominee

Absolutely Gospel Awards
2012 Video of the Year Nominee

Radio Hits
Trust Me With The Trial- # 2 Cashbox      
Roll Back, Red Sea - #18
The Call Is Still The Same - #5
Jesus In My Boat - #21
I've Got Family There - #10
Rhythm Of Heaven - Top 80
That Story Is Mine - #21
Jesus & John Wayne - Top 40
Praise The Lord, Hallelujah, Amen - #54
Favorite Song of All - Top 80
Master Plan - Top 80



 
Performances
Daystar Television
TBN
Gospel Music Television
Sky Angel
Fox
The National Quartet Convention Main Stage
The Singing News Fan Awards
Gaither Homecoming
SGM Fan Fair
Absolutely Gospel Fan Fair
Dollywood
Silver Dollar City
Thomas Road Baptist Church
Brumley Memorial Sing
Grand Ole Gospel Reunion
J Basil Mull Memorial Sing
Great American Gospel Television Show
Chet Atkins Society
AMG Award Show
Fall Festival Of Gospel Music at Meramec Caverns
The Dino Kartsonakis Show
The Jim Baaker Show
The Breakfast Club
Canton Palace Theatre
Balleys, Las Vegas
Paris Hotel, Las Vegas
Missouri State Fair
West Virginia State Fair
Delaware State Fair
Juliard School of Music
Honor Flight Reunion
Branson Showboat
Music City Gospel Showcase
GodSong Music Academy/ Guest Instructor


Plus countless churches, venues, festivals, fairs, and conferences around the world.
 
Honors 
Key to the city, Canton, Ohio 
"Matt Felts Day" St. Louis, Missouri Nov 11, 2011
Proclamation from mayor of St. Charles, Missouri 
Named Goodwill Ambassador of Tennessee by Governor Bill Haslam
2011 Christian Music Hall of Fame Inductee 
Missouri Music Hall of Fame Nominee 
St. Louis Walk of Fame Nominee 
Featured on the Gospel Greats with Paul Heil 
Appeared on the Singing News Cover twice 
Appeared on Christian Voice Cover twice 
Appeared on Cover of SGN Scoops 
"Married To The Music" feature in Singing News 
Proclamation from Governor of Ohio